The biggest football tournament in the world, the World Cup, has finally arrived. The prestigious tournament only takes place every four years as the best thirty two national teams from around the world come together and battle it out in an attempt to get their hands on the World Cup trophy.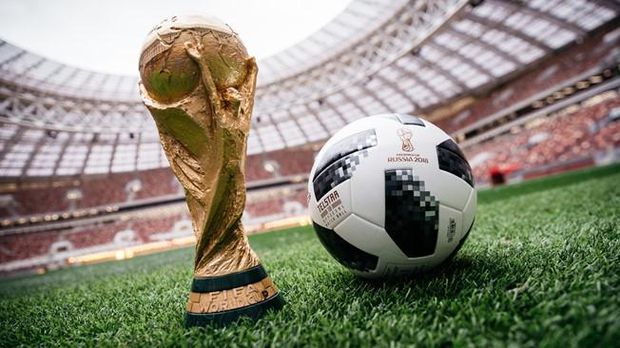 The majority of fans who are going to bet on the World Cup, which they are able to do here, will have already placed their bets and have a favourite for the winners of the competition. According to the majority of bookmakers, current world champions Germany are one of the favourites to lift the trophy for the second consecutive tournament.
There have been a total of eight national teams which have lifted the trophy at least once in the history of the tournament. These eight nations are Brazil (5), Germany (4), Italy (4), Argentina (2), Uruguay (2), England (1), France (1), and Spain (1). All of these nations, apart from Italy, will be participating at the tournament and hoping that they can win it and add to their trophy cabinet. All of the former world champions which managed to qualify all experienced very successful qualifying campaigns, securing their place at the tournament with a few games to spare. The English national team managed to secure their place at the tournament on the 5th October 2017 following a 1-0 win against Slovenia thanks to a Harry Kane goal in the 94th minute of the game.
Despite being one of the first teams to qualify, the national team are still considered outside favourites for the competition and they aren't expected it to make any further than the quarter final stage. This is primarily due to their underachievement in major tournaments in recent years. The team have yet to lose a qualifying game since the turn of the decade, consistently being one of the best qualifying teams in the world. However they have failed to 'turn up' at the tournaments, only winning four games over four tournaments.
The card game 'Higher or Lower?' is one of the most simplistic cards game which you can play. The players simply have to guess whether the next card will be higher or lower than the previous one. We've taken inspiration from this game and create this quiz. However, instead of numbers being used, the player has to guess whether each scenario shown has higher or lower odds than England winning the World Cup. Give this quiz a try and see how many questions you can get correct. Let us know your score to see how you compare to others which have attempted it.