While the future of Borussia Dortmund's Norway international striker Erling Haaland remains up in the air, reports are still mounting up about a possibility of him moving to England and play for an English Premier League club. Manchester United are the first club to come to mind when the possibility of him coming to England comes up, with Chelsea and Manchester City the other possible options. However, Manchester United have leapfrogged other teams to the front of the queue. This is mostly because both Chelsea and City have spent huge sums in last summer's transfer window to acquire themselves big-money signings.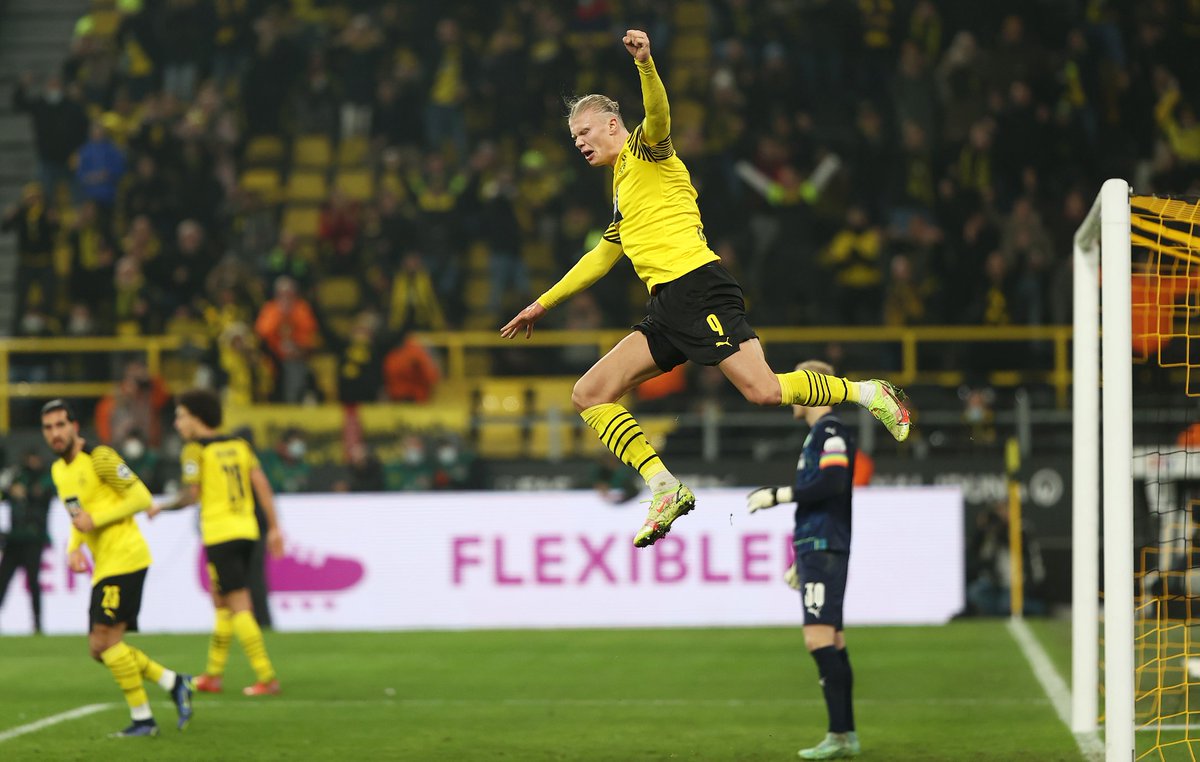 While Chelsea made a huge statement by bringing back Belgian international star Romelu Lukaku to Stamford Bridge from Italian Serie A giants Inter Milan for a whopping sum of £97 million, City, on the other hand, splashed £100 million on the signing of England international attacking midfielder Jack Grealish from Aston Villa. The spending spree of the two teams mean that it might be hard for them to spend another huge sum this summer to sign another big-name player.
As for Manchester United, they are in dire need of a young striker and they are expected to make a huge signing this summer. Erling Haaland ticks all boxes and is the type of front man the Red Devils should be looking to sign this summer. Edinson Cavani is expected to leave Old Trafford when his contract expires this summer, while Cristiano Ronaldo has continued to have his name present among the rumors about a potential exit as well.
Ralf Ragnick, United's manager, has confirmed that the club will sign a young striker this summer buno one currently knows who that signing will be, even though the club's fans would love to have Haaland at Old Trafford ahead of next season.