Former Tottenham manager Harry Redknapp says that his England counterpart Roy Hodgson is still likely to be the national team boss of the Three Lions. Redknapp appears to be still aggrieved at the fact that he did not get the job despite being branded as the overwhelming favourite a few years ago.
Redknapp and Hodgson were direct contention for the England job just a few weeks after Fabio Capello had left the team in a dire state. The Italian left the role just a few months before the start of the Euro 2012. This meant that Hodgson, who became the eventual successor, did not have enough preparation time.
The poor performances by the England national team at the Euro 2012 was quickly forgotten since it was apparent that Hodgson did not have the ideal preparation for this tournament.
However, there was no excuses for England being knocked out of the World Cup 2014 after the group stages. The former Liverpool boss has overseen a period in which England have gone from being quarter-final perennials to becoming a potential early knockout favourite. Redknapp has taken this opportunity to suggest that the English FA have been extremely lenient and patient with Hodgson – not least after their loss to Ibrahimovic's wondergoal which had pundits in Sweden pushing England's title hopes down to 'rank-outsider' level.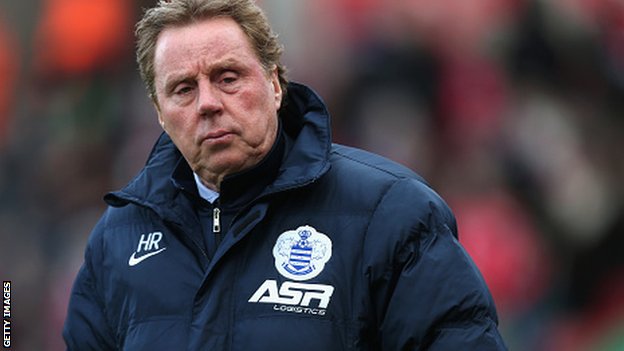 He feels that any other football association have immediately sacked their manager after such a result. "I like Roy but, let's be honest, we had a poor World Cup and there were lots of managers who didn't survive a poor World Cup. The FA have shown a lot of faith in him. They feel he is still the right man, and I'm sure he is. He needs to have a decent Euros really. If he has a disaster in the Euros then obviously he has to expect he will be under severe pressure. We've got a good side, good young players, and I think we will have a good Euros," said Redknapp.