Aston Villa captain Jack Grealish believes he may struggle to make the England squad with his current playing position on the wing. The 24-year-old has stood out for the Villains in the Premier League this term with seven goals and six assists but most of those contributions have come from the left side of the attack.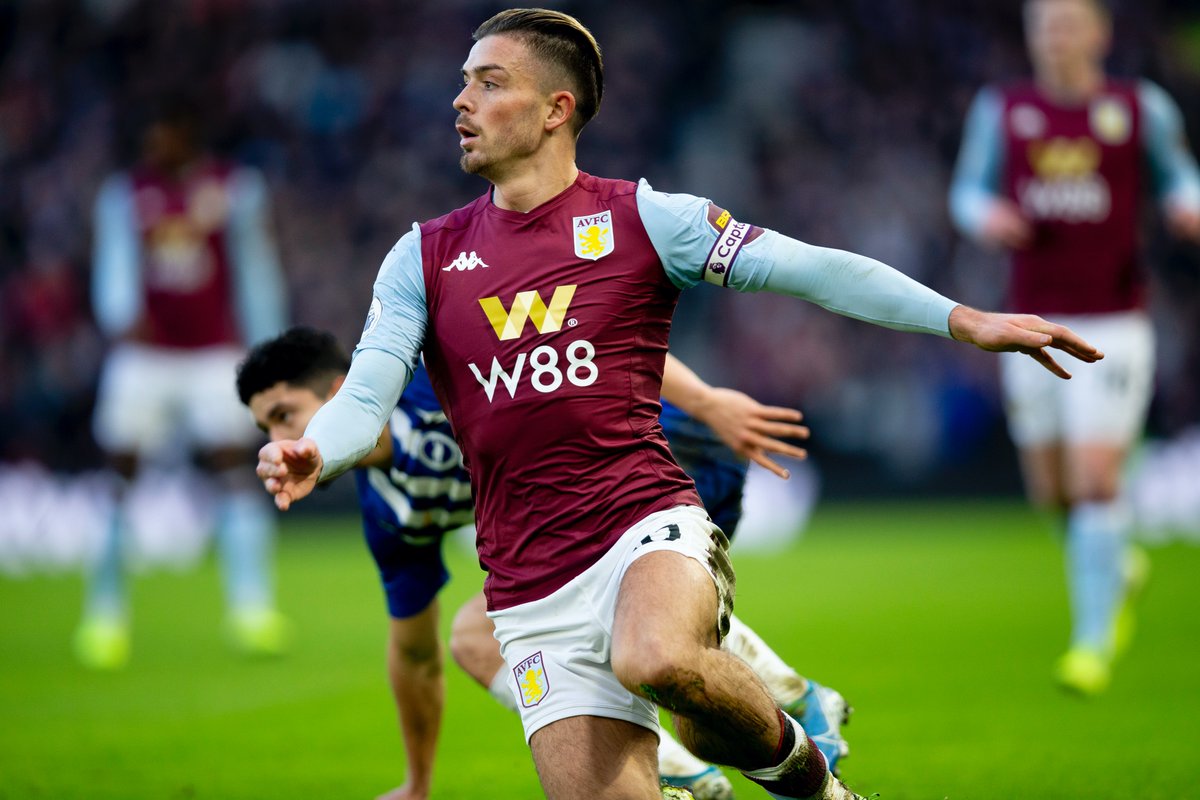 In an interview covered by The Mirror, Grealish acknowledged that he has a tough job of commanding a regular role with the national team, given the likes of Raheem Sterling, Jadon Sancho and Marcus Rashford play out wide at the moment. He added that he would preferably favour a central midfield role, though he has rarely played in that position since the Villains return to the top-flight.
He told: "What will be hard at the moment is with the position I am playing in at the moment, people would probably say I am playing as a winger. If you look at England's wingers, I doubt I would have much of a chance of starting in front of [Raheem] Sterling, [Jadon] Sancho and [Marcus] Rashford, who are all unbelievable players. I've always said my favourite position would be playing in midfield. That is where I would love to play for England."
Grealish has yet to make his debut for the England national side but he is widely fancied to get a call-up from Gareth Southgate during the forthcoming international friendlies. He should benefit from the fact that Marcus Rashford is out of contention with a back problem and it remains to be seen where Southgate would prefer Grealish to play.
Meanwhile, the attacker's future has been a topic of speculation over the past few weeks and reports have emerged that Manchester United are looking to land his signature before the end of the campaign. The Mancunian giants are expected to part ways with Jesse Lingard and Andreas Pereira, once they manage to land another versatile midfielder in their ranks.