Manchester United striker Marcus Rashford has indicated that he is happy playing for the Red Devils despite an apparent lack of playing time this season. Indeed the teenager has found it hard to break into Jose Mourinho's team compared to life under Louis Van Gaal and has spent more time on the bench.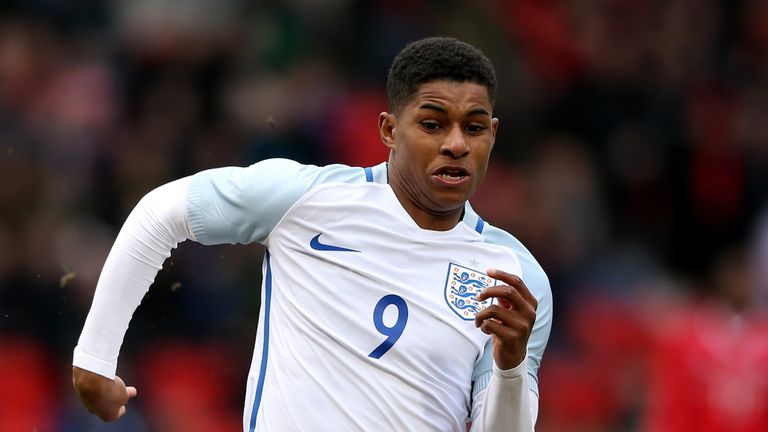 Indeed, Marcus Rashford has only managed 12 starts for Manchester United, and there are no signs that things will change in the immediate future.
One reason for that has been the great form of Zlatan Ibrahimovic who has managed to score 16 goals for Manchester United since the start of the season. And when you know that Manchester United has a huge list of attacking players, you will understand the difficulties that Marcus Rashford is experiencing in order to break into the team.
Despite this situation, Marcus Rashford said that he is happy playing for the Red Devils as he feels that he is developing quickly. He said that it is a good thing to be surrounded with players such as Zlatan Ibrahimovic and Paul Pogba and that you can learn a lot by being just around them.
Whilst fans have been unable to see him in action so far, as the Premier League season continues he is expected to get chances, especially if United continue toplay in all four competitions. Tickets to see him in action in the Prem are available through this website, though it is anyone's guess as to when he will make the first team once more.
He said that Zlatan Ibrahimovic is a complete striker and he is one of the best players he has ever played with. For him it is a great thing to be able to learn from these star players and that he feel that he is progressive well by just being around those players.
There were reports that West Ham might be making a bid to bring Rashford on loan but so far Manchester United has not made any comments. Jose Mourinho has indicated that he does not want to change his squad in January and that he will be keen to keep the same squad until the end of the season.